We understand that life happens... but chiropractic, nutrition, and exercise can help you have the best quality of life. We are a premier chiropractic wellness team with a deep passion for health. We are truly excited to apply our knowledge and experience to give our patients the best possible care so they can focus on what matters most.
There is no one-size-fits-all program to bring people to wellness. Every person is a unique individual and our services reflect that.
Chiropractic is about more than just a sore back!
We offer 3 core services to bring you the best health possible:
1. Adjustments to bring motion back into any joints that are "stuck" and decrease any interference between your brain and the rest of your body and vice versa.
2. Nutrition: Our testing determines if your body is getting the proper nutrients needed to function optimally and if there is anything blocking you from getting well.
3. Functional Movement Assessments to determine if the muscles in your body are balanced so that you are moving properly all day long and not just getting adjusted and going right back to where you started a few days later
We have found that this triad of health care (Adjustments, Exercise and Nutrition) provides health for the total body, which leads to what we call Wellness and the best possible quality of life!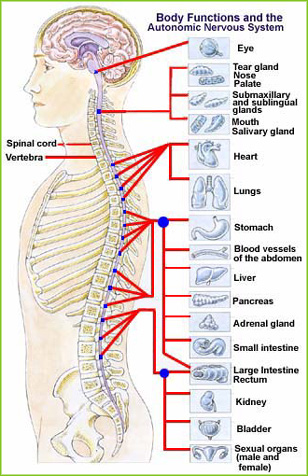 Need some healthy recipe ideas or want more information on a
healthy lifestyle? Follow us on Pinterest!
Our patients speak:
Before coming to Scandia Chiropractic, my lower back and hips were constantly in pain, especially while standing or walking. It was so bad I could hardly put my socks and shoes on in the morning. When Dr. Lee went over my exam with me, he said I had the body of a 50 year old, even though I was 22 at the time. There was already evidence of arthritis on my x-rays!. I started on a treatment plan and at first I was skeptical there was any hope for change, but after a while I noticed I could bend over to put my socks on without pain and I could stand for longer periods of time. I gradually felt better and better. Today, I move and function with no pain at all and just require a "tune-up" here and there. Scandia Chiropractic changed my life.
-Jordan (age 29)
Office hours:
Monday - Wednesday: 9:00 am - 12:00 pm & 3:00 pm - 6:00 pm
Friday: 9:00 am - 12:00 pm & 3:00 pm - 5:00 pm
info@scandiachiropractic.com